Yeah.. you read the title right! makeup wipes were a blessing back in the late 90's and early 2000's, but as of now, my love for the good old wipes has taken a new turn.
I personally have a love-hate relationship with makeup wipes. It comes in handy when I need a quick fix to get rid of that chappy lipstick,
but when it's night time, and I need a good sleep, it never really gets the job of taking off my makeup nicely done.
Recently I decided to just completely ditch the makeup wipes and opt for something reliable and more…umm…sanitary..
And no, I'm not saying that makeup wipes aren't sanitary, but a lot of them do break me out quite often and never seem to properly cleanse what I actually need it to cleanse..
So I switched to using micellar water. I did talk about using micellar water in an old blog post, but I never really went into details about why I actually love it.
Making the switch has been a life saver for me. I'm able to do just one step in my makeup removal process without having to worry too much about additional cleansing.
If you are still stuck on purchasing makeup wipes, now's the time to think about ditching it because here's why;
1.) It's expensive:
Ever walked into Walmart wanting to purchase a Neutrogena makeup wipe, only to be slapped in the face with a $9 price point for just 25count?? Well I have, and it sure sucked!
Especially if you're a struggling college student like me and still need some extra cash to purchase ramen noodles.
And lets not even talk about the $1 makeup wipes that clean absolutely nothing off your face. It's too cheap to be true.
The good wipes are pricey, but it doesn't give you enough count to last you a while, and you would definitely be needing to purchase a new one by the end of the week!
Related: Beauty tips for makeup lovers
2.) It doesn't get it all out:
If you go straight to bed after using a makeup wipe.. you're putting yourself and your skin in deep shit! Talk about bad breakouts!
Makeup wipes were not designed to completely take off ALL makeup (although the companies do claim it takes 99% off half the time).
According to one Huffington post that interviewed a few dermatologists on the issues of makeup wipes, turns out a lot of residue still remains on your skin even after properly using makeup wipes.
I suggest always taking an extra step when using such wipes as you're more likely to put yourself at risk of experiencing break outs if precautions aren't taken carefully.
3.) Need more to take off more:
If you think that using one single wipe gets it all out, then you've got to stop believing your TV commercials. In a 25 count pack of Neutrogena wipes, you're more likely to use at least 3 wipes to completely take off a full face makeup.
One isn't enough to do the job, so in the end you're pretty much going to end up restocking your wipes on a consistent basis.
Related: How to properly remove makeup
4.) Skin irritation:
Turns out the wiping motion used when taking off your makeup is likely to irritate your skin especially for those with extremely sensitive skin types.
Some of the ingredients in these wipes contain alcohol which can be very drying as well as a formaldehyde preservative which can be irritating to the skin.
I guess sometimes, trying to get rid of the issue just creates more issues overall.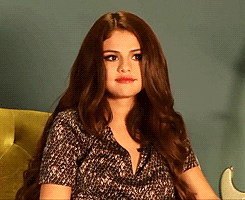 Benefits of regular cleansers over makeup wipes:
Ever since I switched from using makeup wipes to regular cleansers, I've seen a dramatic change in my skin. I barely breakout as much..
Although cleansers can be a bit pricey, a little does go a long LONG way. A 25count Neutrogena wipe costs about the same as a full size bottle of Garnier micellar water.
And the best part? You wouldn't even need to repurchase a new bottle for at least 3 weeks for an average everyday makeup user.
Also, most cleansers pretty much provide a lot more benefits besides taking off makeup. It gives you the benefit of cleansing and refreshing your skin in addition to removing makeup.
I mean, you seriously can't beat that with a basic makeup wipe.
Micellar water and why it's so damn amazing:
You're probably wondering what the heck is a micellar water?, and yes, you definitely should be wondering,
Because micellar water has been a huge huge life saver for me and quite a lot of other makeup lovers.
The moment I was introduced to it by a close friend, I NEVER looked back.
Short story: Micellar water basically contains little molecules called micelles that actually help to pick up and remove dirt, oils and other foreign goo-s away from your gorgeous skin.
And the amazing part of it??? It doesn't dry out your skin ! [Hallelujah!]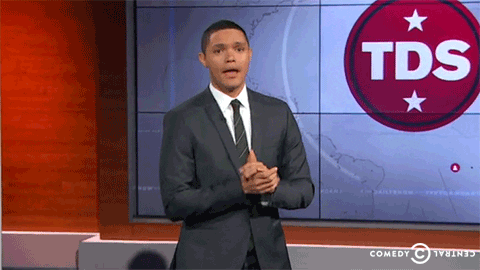 I use this all the time on my face, even when I have absolutely no makeup on just to refresh my face for the night time.
There are tons of brands that provide this amazing water, so you don't have to worry too much about grabbing one. The two major ones I use are the Bioderma sensibio H2O and the Garnier skin active micellar water (which I often recommend).
I love them both and alternate between them depending on whichever is available at my local store.
In conclusion…
Are makeup wipes bad for your skin?
I definitely won't be the one to sit here and tell you that makeup wipes are bad for your skin, because that would seem like a general answer– But my answer is really between a Yes and No depending on the situation.
If you rely solely on makeup wipes without taking any additional cleansing step when taking off your makeup, then you're probably doing more harm than good for your skin.
On the other hand, if you do take additional steps in cleansing your skin after using a makeup wipe, then you might not necessarily find wipes to be an issue.
You may however realize that a lot of coins are being wasted into purchasing these wipes on a consistent basis.
Like I always say, use what works best for you,… but just make sure that at the end of the day you're taking the necessary steps to ensure that your skin is kept in good condition.